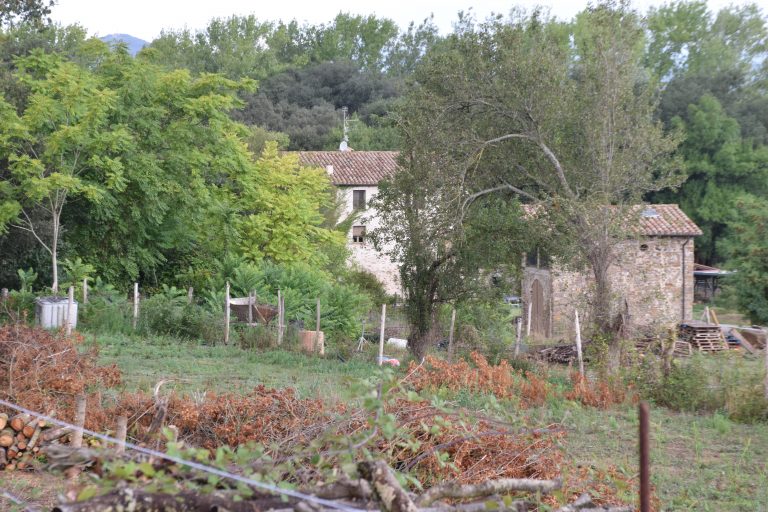 THE POLYFARMING SYSTEM IS A MODEL THAT CAN HELP DEVELOP A NEW URBAN LANDSCAPE
At the beginning of October, a team of landscape architects from Harvard Graduate School of Design visited Planeses and the Life Polyfarming project. This team, in collaboration with the LUMA Foundation in Arles, proposes a new landscape model in cities, in which they want to integrate urban areas with rural and productive areas. For them, the Life Polyfarming system is an example that can help to design this model.
The project is included in the "Landscape Urbanism" framework, and architects, landscape architects and agronomists are involved. Among them, Teresa Gali Izard, associate professor in the Department of Landscape architecture in Harvard Graduate School of Design and founder of Arquitectura Agronomia in Barcelona.
"We believe that it is necessary to integrate the rural landscape into urban areas, bringing the countryside closer to the citizens. For this reason, we propose areas of agricultural and livestock farms around the city, generating a new territorial landscape. The concept of Polyfarming that is carried out in Planeses seems very interesting, and an example of sustainable agricultural developmen "says Teresa.
During the visit to Planeses, Marc Gràcia explained in detail the Polyfarming system. In addition, they recorded the different areas of the farm.
The result of the study will be presented, inclouding the recording in Planeses, in Arles in May 2020 in the LUMA days.