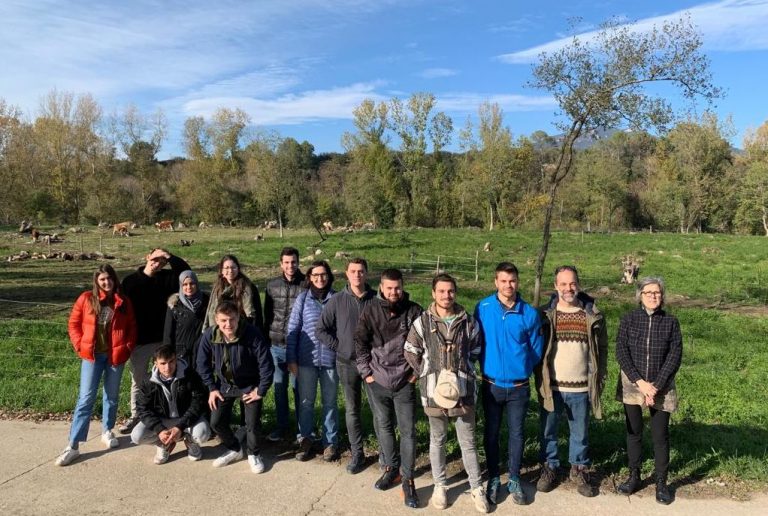 STUDENTS OF THE UNIVERSITY OF GIRONA ENJOY A COURSE ON THE POLYFARMING SYSTEM IN PLANESES
On November 20th, 12 students of the "Ruminant Production" subject of the Agrifood Engineering Degree of the University of Girona attended a course on the Polyfarming system in Planeses.
During the visit the bases of the functioning of Polyfarming system were explained. Marc, scientific coordinator at Planeses, also explained them the management of the plant-animal relationship from a theoretical point of view. In particular, the application of these principles in the proven case of cows and chickens in Planeses farm.
The course ended with a discussion about the difficulties that may have new farmers when launching a new project, such as: access to land, knowledge, lack of reference projects, cost of investments, different types of help to start a project.