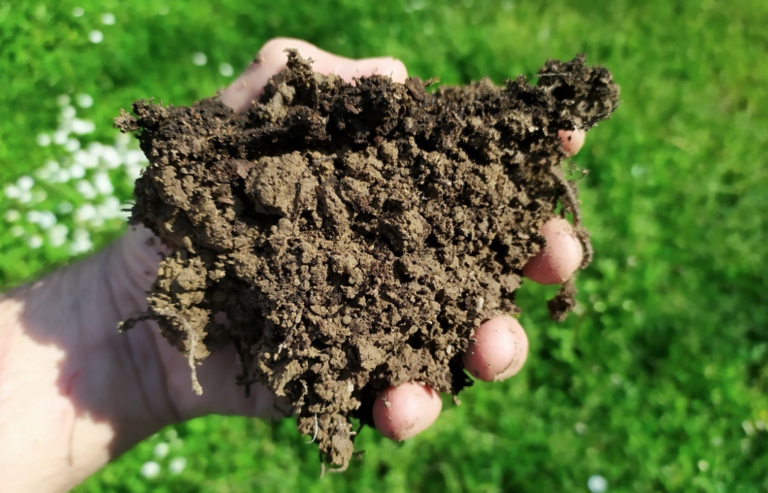 REGENERATIVE AGRICULTURE AND LIVESTOCK ARE KEY TO INCREASING SOIL CARBON: THE NEW RODALE INSTITUTE REPORT
Regenerative agriculture and regenerative livestock can help mitigate climate change, as states in the report 'Regenerative organic agriculture and the soil carbon solution' prepared by the Rodale Institute. This US non-profit organization supports research in this field. According to the document, if the regenerative model was implemented globally, it would reduce more than 100% of current annual C02 emissions. How? The regenerative system 'sequesters' carbon from the atmosphere and stores it in the soil. The report also clarifies that soils are varied. It also points out that a change in global agricultural and livestock production is difficult in the short term; however, it highlights that every small change can positively impact.
Another document that recently mentioned that there is "high confidence" in the evidence of carbon sequestration in the soil as a strategy to eliminate atmospheric carbon dioxide is the latest Intergovernmental Panel report on Climate Change (IPCC) 2020.
Regenerative model guideline
Regenerative model is increasingly gaining strength. In this context, Polyfarming, a pioneer regenerative agriculture and livestock project in Catalonia that began in 2016, is carried out in Girona. To be able to replicate it throughout the territory, the project is working on a complete guideline that explains the regenerative model from the perspective of the soil, forest, pastureland, livestock, and crops. It also explains specific techniques for regenerative agriculture and livestock farming and the impact and their costs. Each chapter contains several factsheets that can be downloaded individually. This material is based on implementing the Polyfarming system at the Planeses farm (Girona). The guideline is an invitation towards a genuinely sustainable change in the agricultural and livestock model to mitigate climate change and increase biodiversity in the soil, supporting food sovereignty and the creation of local employment.
Polyfarming is a project funded by the LIFE programme of the European Commission and led by the CREAF research center. The project is carried out at Planeses farm (Girona).
For more information about the project, you can also watch our videos.