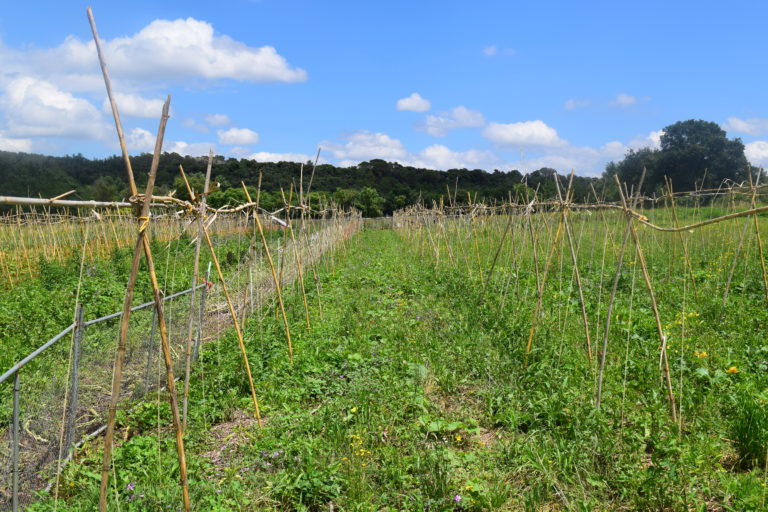 POLYFARMING PARTICIPATES IN THE DELIBERATIVE SESSIONS ON THE STRATEGY FOR ADAPTATION TO CLIMATE CHANGE IN CATALONIA
Through the Catalan Office for Climate Change (OCCC), the Department of Territory and Sustainability of Catalonia is working on developing the new Strategy for Adaptation to Climate Change in Catalonia (EACCC, Spanish acronym). The strategy will bring together the learning of 8 years of work and research on adaptation, the knowledge acquired and new studies of the impacts of climate change in Catalonia, and the adaptation measures to be undertaken from 2021 to 2030. The strategic plan groups three axes: water, food and forests, infrastructure, and rural and urban agenda. Polyfarming has contributed to the 'rural and urban agenda' axis as a mechanism that has to facilitate adaptation to the impacts of climate change.
One of the objectives of the EACCC is that citizens and various entities and experts have the opportunity to contribute in any of the axes by sharing proposals for measures that help reduce the current and future impact of climate change. For this reason, the OCCC has organized three open debate sessions for participation. Maria Josep Broncano, the technical coordinator at Polyfarming, joined the last deliberative meeting on behalf of the project. "We believe that regenerative agriculture and livestock are key to transform the conventional agri-food model, which currently has a great negative environmental impact, towards a truly sustainable and that even contributes to mitigating climate change," explains Maria Josep Broncano.
The agri-food model that Polyfarming proposes has essential benefits in the environmental, productive, and economic fields: it reduces the consumption of fuels and agrochemicals, stores atmospheric carbon in the soil, increase the biodiversity of birds and organisms in the soil, reduces the risk of fires and contributes to the reversal of the trend towards the abandonment of the rural environment. "These are just some of the reasons why it is vital to include the Polyfarming project in the EACCC debate and future measures to adapt to climate change in the field of agriculture and livestock", highlights Marc Gràcia, coordinator of the Polyfarming project.
Regenerative Model guideline 
Projects such as Polyfarming are real and demonstrative examples of how producers in the environment can learn and emulate the model. "Precisely, intending to make it easier for people to know and replicate the Polyfarming system, we are preparing the 'Guideline for the design and implementation of a regenerative agri-food model: the Polyfarming system', to understand the bases of the model and learn different techniques of regenerative agriculture and livestock, as well as costs", concludes Marc Gràcia.