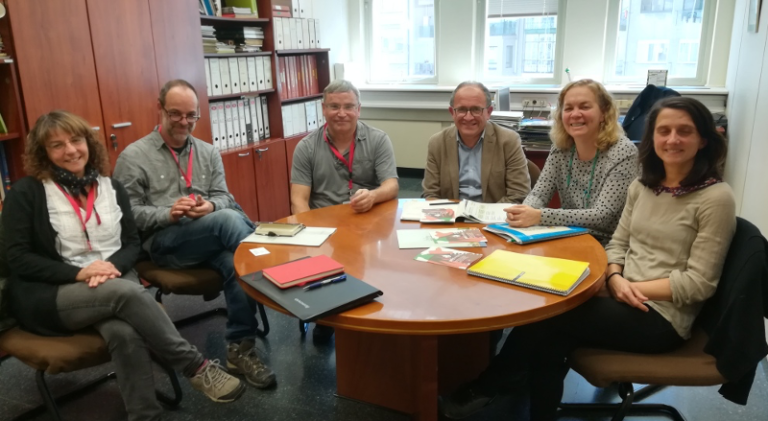 MEETING WITH THE INDUSTRIES AND AGRI-FOOD QUALITY DEPARTMENT IN CATALONIA
On 11th of March, Life-Polyfarming project team: Marc Gràcia, scientific coordinator of the project in Planeses, Javier Retana, CREAF researcher and Maria Josep Broncano, technical coordinator, attended a meeting with Joan Gòdia, deputy director general of Agrifood Industries and Quality of the Department of Agriculture, Fisheries and Food in Catalonia, Laia Camps, technician of the Consell Català de la Producció Agrària Ecològica (CCPAE), and Anna Castellví, responsible for technical advice.
The meeting took place within the framework of the development of the 'Food Strategic Plan of Catalonia 2020-2025'. One of the lines that the plan addresses are mountain production systems and rural depopulation. In this context, the Polyfarming multifunctional system is a pilot experience that will form part of the Plan as a demonstrative benchmark experience, since there are no active experiences of the characteristics of Polyfarming in Catalan territory.
The Polyfarming team will attend a series of participatory sessions organized by the department on mountain production systems and rural depopulation.