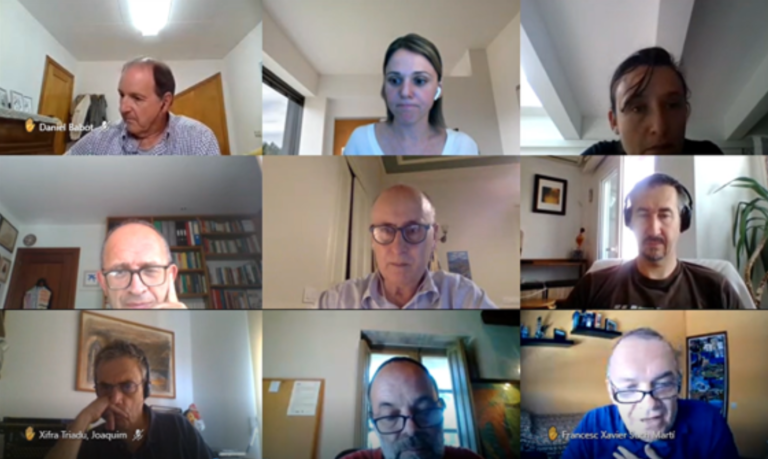 FIRST MEETING OF THE SUSTAINABLE LIVESTOCK WORKING GROUP WITHIN THE FRAMEWORK OF THE ELABORATION OF THE STRATEGIC FOOD PLAN IN CATALONIA
On May 26th, 2020, took place the first meeting of the Sustainable Livestock Working Group online within the framework of the Elaboration of the Strategic Plan for Food in Catalonia (PEAC, in its acronym in Catalan) where Dr. Marc Gràcia, coordinator of the Life Polyfarming project and researcher at CREAF, participated together with other scientists from IRTA, UAB, technical personnel from DARP, ranchers and the Catalan deputy director general of Agri-Food Industries and Quality, Mr. Joan Gòdia.
The mission of this Plan is: "To articulate a complete, competitive food system, rooted in the country and based on its diversity, that must produce accessible, healthy, and quality food recognized by consumers" and consists of different objectives and strategies for achieve it.
The strategic Objective 1.1 states – Ensure mitigation and adaptation to the climate emergency, preserving and restoring the resources on which the food system depends. and – Favor the transition towards food production models that generate a neutral or positive environmental impact. In this line it is included the initiative: "Promote the transition towards a sustainable livestock production model" that consists of 7 mechanisms or tools which were started to be debated within this Working Group.