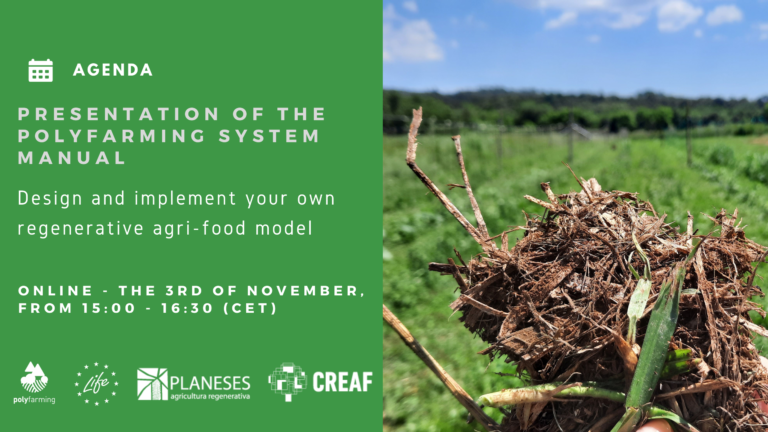 PRESENTATION OF THE POLYFARMING SYSTEM MANUAL, WATCH THE VIDEO!
The Manual is a guide to discovering the regenerative model, learning from it and, in some cases, replicating it, both locally and globally. It has been developed within the framework of the LIFE Polyfarming project and is the result of extensive documentation, analysis and evaluation of the real experience of implementing the regenerative model on the Planeses estate (Girona).
The presentation was attended by Michel Quicheron, project advisor to the LIFE Programme at the European Commission, Climate, Infrastructure and Environment Executive Agency (CINEA).
Watch the recording!