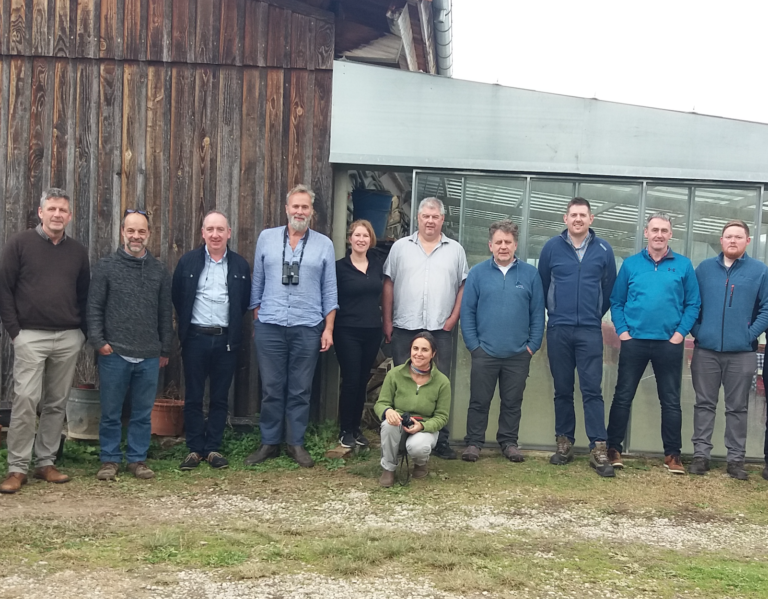 THE INNOVATION GROUP OF THE EUROPEAN FORUM FOR NATURE CONSERVATION AND PASTORALISM VISIT PLANESES
Concha Salgero, who is the international coordinator at the Transhumance and Nature NGO, organized a course in the Planeses farm for the operative innovation group coordinated by the European Forum for Nature Conservation and Pastoralism (EFNCP).
Marc Gràcia, scientific coordinator of Life-Polyafrming at Planeses, taught the course to explain them the Polyfarming system and the holistic management principles. In addition, he explained in detail the different regenerative agriculture techniques that are carried out at Planeses farm.
During the course, Marc highlighted that the project deals with 5 overriding issues: climate change, biodiversity and soil regeneration, nutritional quality of food and food sovereignty.
It was a very productive and interesting course, as the first step to be able to replicate Polyfarming system is to spread the word about it among the people and associations involved in pastoralism and agriculture.