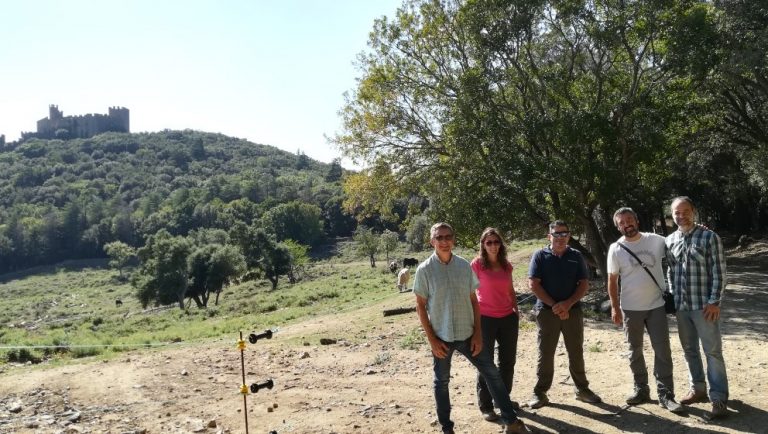 MEETING WITH THE LIFE MID MACC PROJECT
On September 30th we met at the Requesens farm (Alt Empordà, Catalonia) with the Life Mid Macc project. During the meeting, we  established synergies between the two projects, with the commitment to exchange our progresses. Life Mid Macc wants to implement different landscape management measures to promote adaptation to climate change in medium mountain areas, while improving the socio-economic development of these areas.
At the meeting Marc Gracia, scientific coordinator of Polyfarming at Planeses spoke with Eduard Pla, coordinator of Life Mid Macc, Conxita Esteba, owner of Requesens and Miriam Villar and Jordi Vergès technicians of the Generalitat of Catalonia.